Bună dimineaţa! După o noapte albă, iată lista completă a câştigătorilor celei de-a 84-a ediţii a Premiilor Oscar, eveniment ce tocmai a luat sfârşit. Găsiţi multe multe poze de pe Covorul Roşu aici şi desfăşurarea decernării premiilor + câteva discursuri de mulţumire aici.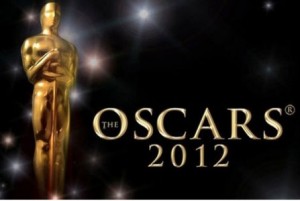 BEST PICTURE
"The Artist???
LEAD ACTOR
Jean Dujardin, "The Artist???
LEAD ACTRESS
Meryl Streep, "The Iron Lady???
BEST DIRECTOR
Michel Hazanavicius, "The Artist???
BEST SUPPORTING ACTOR
Christopher Plummer, "Beginners???
BEST SUPPORTING ACTRESS
Octavia Spencer, "The Help???
BEST ORIGINAL SCREENPLAY
Woody Allen, "Midnight in Paris???
BEST ADAPTED SCREENPLAY
Nat Faxon, Alexander Payne and Jim Rash, "The Descendants???
BEST ANIMATED FEATURE
Rango
BEST FOREIGN FILM
A Separation (Iran)
ART DIRECTION
"Hugo???

CINEMATOGRAPHY
"Hugo??? Robert Richardson
COSTUME DESIGN
"The Artist??? Mark Bridges
DOCUMENTARY (FEATURE)
"Undefeated???
DOCUMENTARY (SHORT SUBJECT)
"Saving Face???
FILM EDITING
"The Girl with the Dragon Tattoo???
MAKEUP
"The Iron Lady???
MUSIC (ORIGINAL SCORE)
"The Artist??? Ludovic Bource
MUSIC (ORIGINAL SONG)
"Man or Muppet??? from "The Muppets??? Music and Lyric by Bret McKenzie
SHORT FILM (ANIMATED)
"The Fantastic Flying Books of Mr. Morris Lessmore??? William Joyce and Brandon Oldenburg
SHORT FILM (LIVE ACTION)
"The Shore??? Terry George and Oorlagh George
SOUND EDITING
"Hugo??? Philip Stockton and Eugene Gearty
SOUND MIXING
"Hugo???
VISUAL EFFECTS
"Hugo???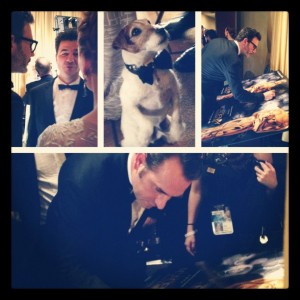 (Echipa The Artist în culise, după câştigarea premiului pentru Cel mai bun film)
The Artist – 5 Oscaruri
Hugo – 5 Oscaruri
The Iron Lady – 2 Oscaruri
The Help -1 Oscar
Midnight in Paris – 1 Oscar
The Descendants – 1 Oscar
A Separation – 1 Oscar
The Girl with the Dragon Tattoo – 1 Oscar